Audits and training
MME is an independent IT company specialized in security audits, user awareness, penetration testing, ethical hacking and security training.
All security audits are done with an objective approach. Our mission is to advise and to remediate threats and vulnerabilities. MME is independent and vendor neutral; we don't believe in a situation where the auditor is also a reseller!
The goal of our security training is to create an awareness among students. IT staff should have a basic knowledge in security, and even in ethical hacking techniques. "By knowing your enemy you can better shore up your defenses!"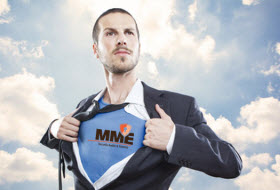 Extremely buggy
bWAPP, or a buggy web application, is an open source deliberately insecure web application developed by MME. It prepares one to conduct successful penetration testing and ethical hacking projects.
What makes bWAPP so unique?
Well, it has over 100 web vulnerabilities...